Wedding collection blog
---
India's No. 1 furniture brand RoyalOak presents Royal Weddings. RoyalOak endeavours to integrate its online and offline presence to get you the finest furniture items at unbeatable prices.
RoyalOak has created a unique concept where you can gift 15 furniture and home décor items at just Rs. 1,50,000.This collection includes everything a new couple might need for their home like a bed, sofa-3 seater and a 2 seater, tv stand, wardrobe, side table, home décor items, etc. This package would be the most memorable gift someone could give.
Although Royaloak is known for having imported furniture from 7 countries like America, Malaysia, Germany, Italian, Turkish, India and Vietnam, this particular royal wedding collection contains products from the Malaysian collection.
Their Malaysian collection is known for being compact & space-saving, meaning they are perfect for a small house that most newlyweds usually have. Not only is the furniture comfortable for usage it also is multi-functional meaning it can be used in a variety of ways. The materials used are meant to be long-lasting and wear & tear-proof giving users the freedom of rough usage.
RoyalOak has included the following products in their package.
1. Penang Malaysia Fabric sofa 3s: This 3-seater sofa comes with a wooden armrest which makes it perfect for rough usage. The cushion covers are removable and washable. The super soft cushion along with the rose print aesthetics make it a perfect addition to your home.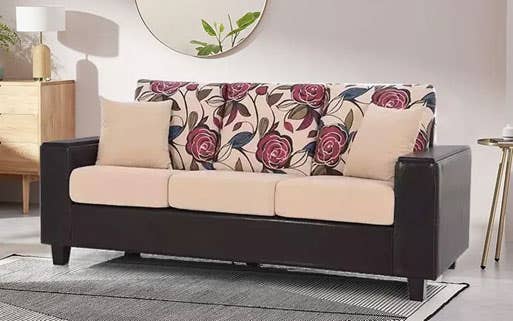 2. Penang Malaysia Fabric sofa 2s: This 2- seater sofa is meant for small spaces and is perfect for a small house where space saving is needed. This sofa also has a rose pattern on the cushion and is visually pleasing while being functional. The super soft cushion gives it a homely feel and comfort. The sofa also features pocket springs which makes it comfortable for the seater and long-lasting.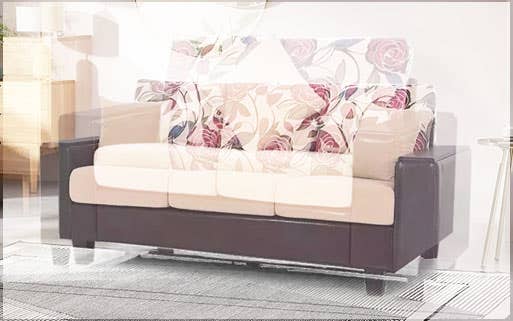 3. Penang Malaysia LCD stand:This LCD stand has a glossy finish and provides your TV space with a classic and elegant feel. To add to its list of benefits, it has ample space for storing your favourite movies or music all while being compact in size. It also contains soft closer hinges which are perfect for a tv stand.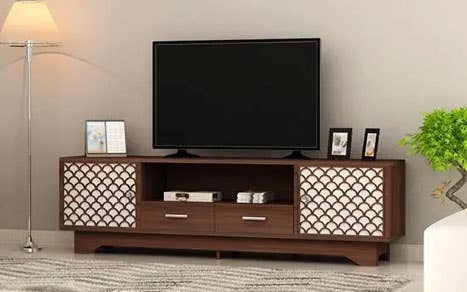 4. Esteem wooden coffee table: This table is made of higher quality solid wood which will last a lifetime. It also has a bottom shelf for utility making it a perfect choice for storing magazines, newspapers, books, etc.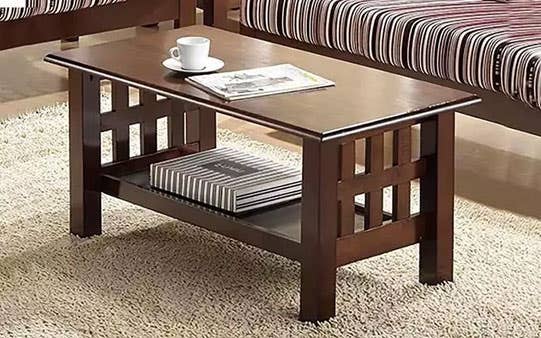 5. Penang Malaysia wooden 4 seater Dining table set: This set includes a 4 seater dining table with 4 chairs and is made up of solid wood and has a veneer finish on its table top. The chairs feature elegant tapered designed legs and cushioned seats. The ingenious design will refresh your interiors with its plush look & elegant finish.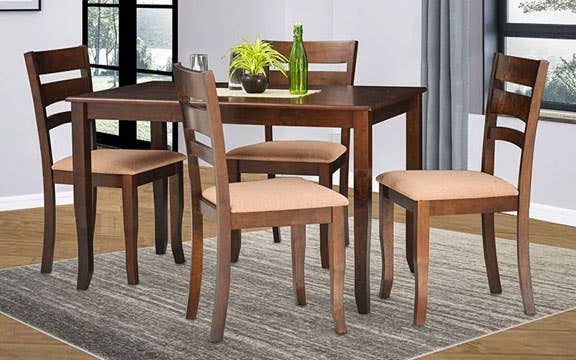 6. Penang Malaysia Queen size bed in Melamine finish: This bed is a fantastic option for your master bedroom because it has headboard storage. Without taking up any floor space, the headboard design provides storage choices for your bedroom. Your cell phones, photos, candles and books could be stored or displayed. This stylish bed is incredibly flexible for your house and is made of high-quality long-lasting materials. This double bed will last forever in your home because it is constructed on a sturdy bed base.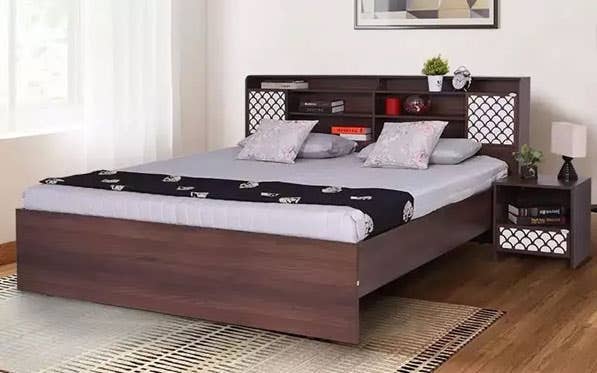 7. Penang Malaysia wardrobe 2 door: All your storage requirements will be satisfied by the Royal Oak Penang, Malaysia 2 door wardrobe. This closet has enough room to fit all of your clothing, even your gowns. Drawers and shelves are included in this almirah design giving you plenty of room to store whatever you need. This wardrobe's walnut colour makes it perfect for any bedroom.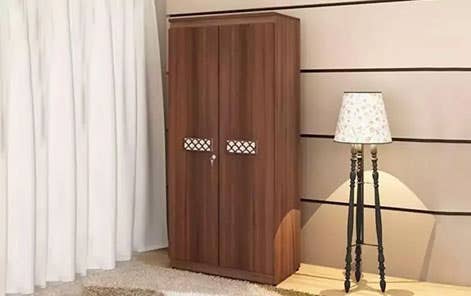 8. Penang Malaysia Dresser: The finish on this dresser is light walnut. This Princess dresser would effortlessly coordinate with your existing bedroom furniture because of its simple lines and minimalist style. To exhibit some of your cosmetics and other accessories, use the open shelves. Your necessities and cosmetics can be stored in the base unit's cupboard.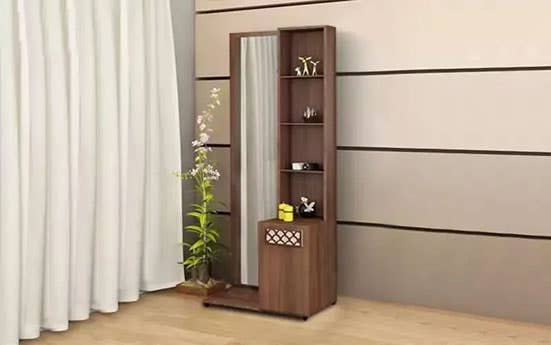 9. Penang Malaysia side table: This contemporary sideboard also doubles as a buffet table, and has a storage cabinet that is ideal for placement in your dining area. Tableware, wine glasses and other food-related things can be stored on the credenza. This sideboard's drawers and spacious cabinets are excellent for all kinds of accessories. You can add lights, flowers and other attractive decorations on the top of the countertop to enhance the beauty of your house.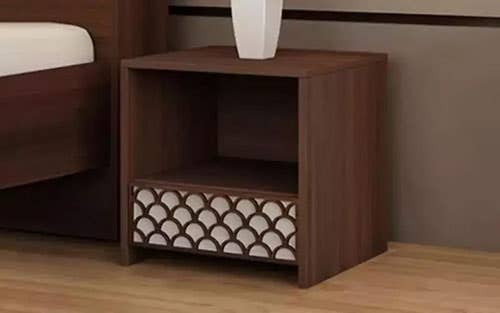 10. Rome Telephone Stand in Sheesham wood: Its sleek frame looks great next to your favourite sectional sofa or armchair. It features x-cross sides and a planked-style top, drawing design cues from both modern and farmhouse styles. This end table has a useful lower shelf and is made of Sheesham wood with a dark brown finish.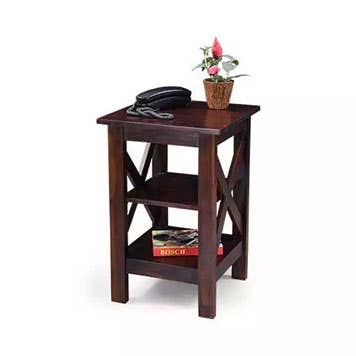 11. Wild rose framed wall Painting: Decorate your walls with this thought-provoking and artistic painting. The black frame is made of synthetic wood and will breathe new life into the walls of your room. This also includes a hook at the back of the frame for easy hanging and removal from the wall.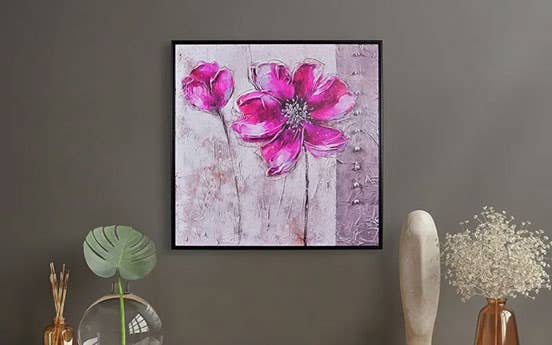 12. Metal Elephant figurine mounted on wooden frame: Complete the look of your contemporary house with this mango wood and aluminium framed elephant sculpture table decor. This frame with its walnut finish will add a touch of charm in a traditional way.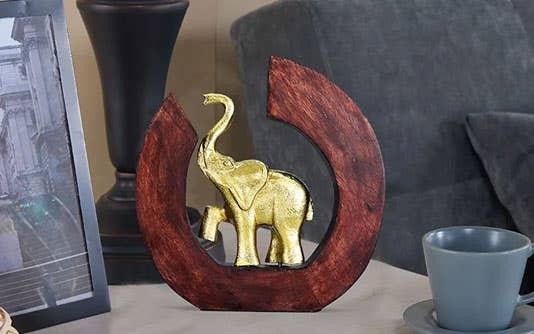 13. Abstract 6 table décor: This is a rust-proof home décor item made of steel and is hand crafted.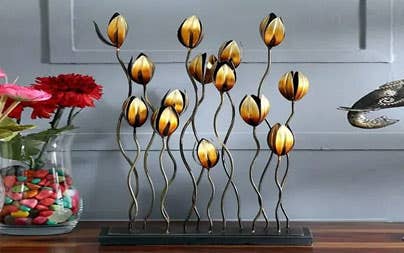 14. New Polo – Chocolate 120 X 170 cm: This carpet is made of 100% polyester and has a cotton backing.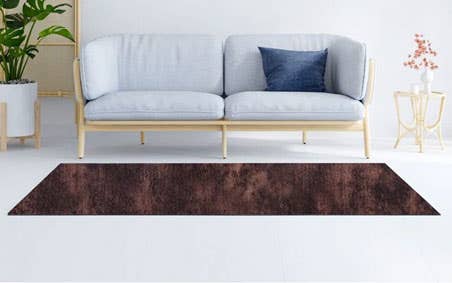 15. Luxor Dining carpet – Beige 150X210 cm: This carpet is also made of 100% polyester and comes with a cotton backing.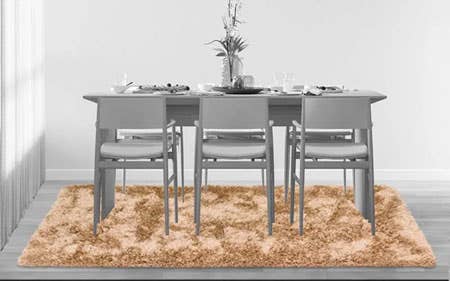 RoyalOak brings you aesthetically pleasing furniture that transforms your living room into your dreamland and compliments any existing décor.
Visit +150 RoyalOak stores soon or visit www.royaloakindia.com for the most memorable gift of someone's life.