Top Tips To Create A Dining Room With A Homely Feel
A dining room is a special place inside a home where family and friends sit together to enjoy their favourite meal. A dining room is a space where ready-to-eat dishes are served and people enjoy fine dining. From creating glass dining table tops to dining chairs, wooden dining table designs to rustic tables, we have expertise in creating different furniture designs that match different dining room interiors.
This blog will discuss the different aspects of dining room furniture and the effective ways to make the dining room aesthetic as well as elegant.
Have you ever wondered how to make your dining room homely and have that rustic vibe? If not then you must give it a thought as making the dining space aesthetically pleasing will not only change the outlook of the space but also render it elegant.
Unleashing The Ways To Create A Rustic Dining Space
Herein, you will learn several tips which you can implement in your home to create a perfect cosy retreat in your dining space.
Comfortable Seating Arrangements
When it comes to the dining room, the first thought that comes to our mind is the seating space that we have. It is important to make your guests feel relaxed as well as comfortable by incorporating quality upholstery in your dining space. One needs to select dining chairs that are cosy as well as comfortable.
For instance, the Royaloak Baleno Wooden 4 Seater Dining Table Set is a unique creation of Royaloak comprising four cushioned chairs that are created with high back chairs and have cosy backrests. Having been created in a modern design style, the furniture set comes in four chairs and a dining table making it a compact choice for space-savers. The furniture is durable as well as long-lasting with a contemporary approach to design style. If you want to achieve a casual dining experience, you can mix the dining table with a mixed seating arrangement by placing bench-style seating tailored to the look you desire.
Visit our website www.royaloakindia.com today for latest designs of dining table sets.
Give The Table A Statement Look

If you have a traditionally styled dining table for a long time, then it will become monotonous for the rest of the room. It is time to bring home a new dining table set and elevate the appeal of the room. If it is a traditional themed dining room, then the best choice goes to a rustic wooden dining table set. However, you should keep in mind to opt for a sleek style, simple and minimal design crafted from solid wood that will become the centrepiece of the dining room.
The country style dining space will exactly match the rustic dining table design. The sleek dining set with no ornamentation & a 4 seater dining table is the best choice for people who like simplicity.
There are times when mix and match design indeed have a positive impact on the dining space. You can match the table with different seating systems such as a bench or distinct chair types to spice up a regular dining tables.
Visit our website www.royaloakindia.com today for latest designs of dining tables and chairs.
Pack Space With A Sideboard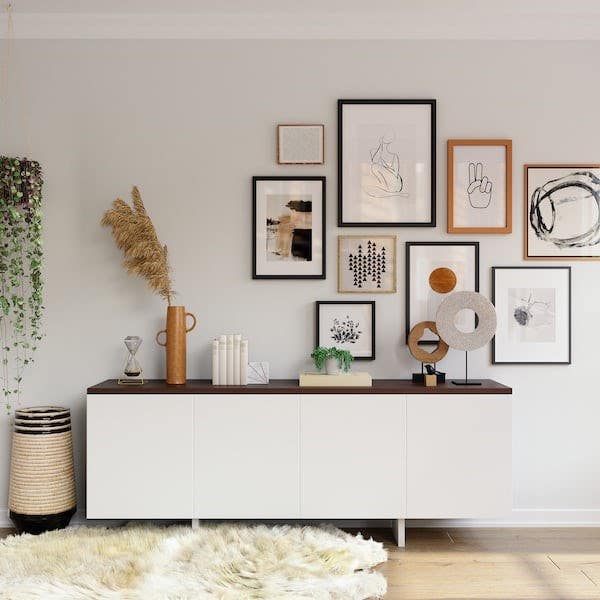 A sideboard can be extremely useful for keeping different things, belongings and accessories. When a dining space is packed with a sideboard cabinet at a side against the wall towards the backdrop can entirely change the atmosphere of the room. It is the flexible feature of the sideboard that enables in displaying unique kinds of stuff that add to the elegance inside the space.
The sideboard cabinet serves as a strong storage space that can be used for keeping different accessories, crockery units, etc. This helps to leave enough space for the kitchen. Sideboard furniture comes in different designs and stands out in the crowd with its chic appeal. One can use it as a display unit area of having glass doors or cabinets.
Visit our website www.royaloakindia.com today for latest designs of sideboard cabinets.
Add Some Lighting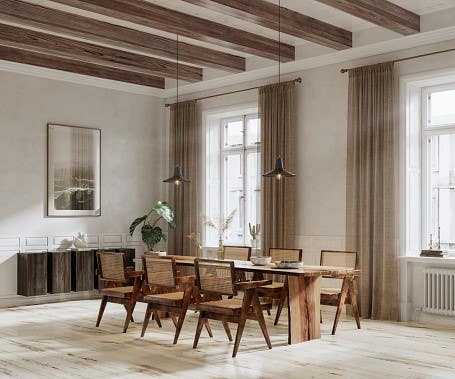 Lighting has always played a significant role in creating a vivacious space impression and changing the ultimate outlook of the space where it is installed. The concept of overhead lighting is capable of creating a central point for your dining room. Lighting, therefore, has become a key to enhancing the appearance of the dining space. It is a good idea to create a space that receives ample natural lighting as well as artificial lighting. The devising of a chandelier or potter light hanging overhead can be the ultimate game-changer.
The Statement Mirror
Many people may not like the idea of adding a statement mirror to the dining room. However, mirrors play a significant role in amplifying the natural light of the dining space. It reflects the light falling on it and brightens up the entire room. Having a reflective impact in the evening, mirrors have always elevated the appearance of the space where it is installed.
Conclusion
If you are looking to create a fine dining space in your home, then you should check out the dining set models in Royaloak.
RoyalOak is No. 1 furniture retailer in India which boasts of widest range of products at unbeatable prices. We propose value for money products to match your taste and elevate your lifestyle. We also offer manufacturing defect warranties for up to a year on most of our items.
We offer unique designs from all across the globe through our 7 country collection. The very best of furniture from America, Italy, German, Vietnam, Turkey, Malaysia and India composes our collections.
Visit our website www.royaoakindia.com or any one of our +125 stores near you for international furniture at unbeatable price