KEEP YOUR LIVING ROOM STYLISH
A foldable sofa is an excellent option for anyone looking for a versatile piece of furniture. Whether you need an extra bed for guests or a comfortable place to relax, a foldable sofa can be a great addition to your home. There are a few things to remember when shopping for a convertible sofa such as size, style and price.
https://youtu.be/mTtptO_qV60
Size is an important consideration when selecting a foldable sofa. You want to ensure that the sofa will fit in your available space. Measure the area where you plan to put the sofa and compare it to the dimensions of the sofa. Remember that some sofas have arms and legs that can be removed, so you'll want to consider that when measuring.
Style is another important consideration when choosing a convertible sofa. There are a variety of styles available so you'll want to select one that complements the décor of your home. You might want a sofa with clean lines and a simple design if you have a contemporary home. You might prefer a sofa with intricate details and carvings for a more traditional look.
Price is another factor to consider when shopping for a sofa. You will find that prices can vary widely, depending on the quality of the sofa and the materials used. If you're on a tight budget, you might want to look for a sofa made of cheaper materials. However, remember that a more affordable sofa might not last as long as a more expensive one.
1. Classic folding chair:

Probably the most popular type of collapsible furniture. Despite this, businesses have continued to innovate from fold-up workbenches with chairs to cup holders. The traditional folding chair has come to symbolise a compact table.
The materials for the folding chair range from metal, plastic and wood to cushioned mesh and resin. Each of these materials has advantages and disadvantages of its own and only after spending some time alone with the chair can the proper fit be achieved. We advise purchasing a camping or outdoor foldable chair if you find yourself in the position to do so, as they are sturdy without sacrificing comfort.
2. Recliner Sofa

The two-seater loveseats instantly charm any room because they are small, snug and compact enough to accommodate smaller places. It's the ideal size for two individuals to sit comfortably because it's larger than a couch chair but smaller than a full-sized sofa. A three-seater or single-seater sofa can be coupled with a two-seater sofa. Alternately, arrange it with complementary chairs.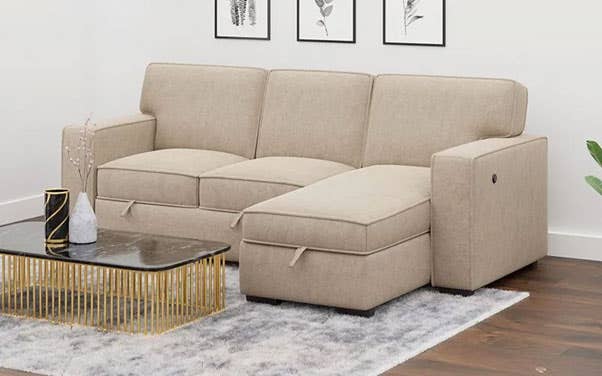 3.Lounge Sofa
Sofa-cum-bed is another name for lounge couches or lounge sofa chairs. They have extensions that essentially resemble beds when they open up. These couches can be used for both sleeping and relaxing. They come in single, two and three-seat configurations.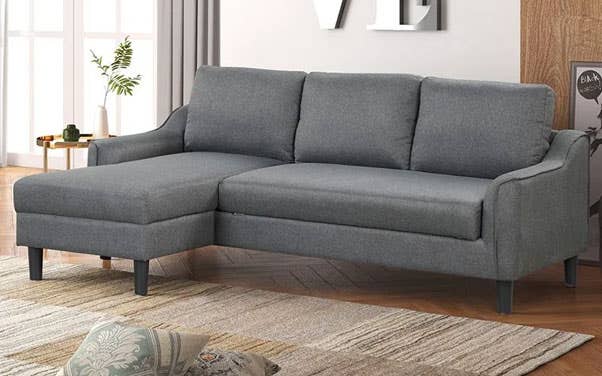 Like sectional couches, lounge sofas are constructed from several interlocking components. Such a sofa serves its purpose as a sofa and may be made into a bed at any time. Because of this, it is ideal for larger households. Designs for lounge sofa sets are suitable for tiny homes, those who enjoy relaxing a lot and people who frequently host overnight guests.
Keep these things in mind when shopping for a foldable sofa to find the perfect piece for your home.
RoyalOak is No. 1 furniture retailer in India which boasts of the widest range of products at unbeatable prices. We propose value for money products to match your taste and elevate your lifestyle. We also offer manufacturing defect warranties for up to a year on most of our items.
We offer unique designs from all across the globe through our 7 country collection. The very best of furniture from America, Italy, German, Vietnam, Turkey, Malaysia and India composes our collections.
Visit our website www.royaoakindia.com or any one of our +125 stores near you for international furniture at unbeatable prices.