KEEP CALM WHILE YOU WATCH YOUR FAVOURITE SERIES
If you set up your new house or make the appropriate upgrades, you may consider various sofa sets for your eclectic living rooms. Consider recliner sofa designs, L-shaped sofas, and much more if you're assembling a more extensive sofa set or outfitting your entire home.
Recliner couches are frequently thought of as casual living room furniture. However, they are pretty adaptable and come in various styles and designs. They will fit nicely with any contemporary, stylish living area, a warm bedroom for adults or kids, or even an office setting.
Things to Consider While Exploring Recliner Sofa Designs
Seating area
The majority of recliners are designed to accommodate one person. You could swap your single-seater in a typical living room set for a single-seater recliner sofa.
A fully reclining sofa living room design can be your best option if you create a relaxed environment, like a TV room. Consider a two- or three-seater recliner sofa, where each backrest and footrest may be moved individually.
Room layout
Where you want to keep and utilise the sofa is the first thing to consider when looking at reclining sofa designs. It's likely that you already know where a recliner couch chair will be placed in your home if you're looking for one for a particular use. Consider the ambiance or vibe you wish to create while looking at possibilities for filling space.
Ambiance
A reclining sofa makes the most sense for a family-style area designed for lounging. It's ideal for snuggling, listening to music, and watching TV. This type of furniture might not be as helpful if you want to make a more formal environment to host visitors.
Features of Modern Recliner Sofa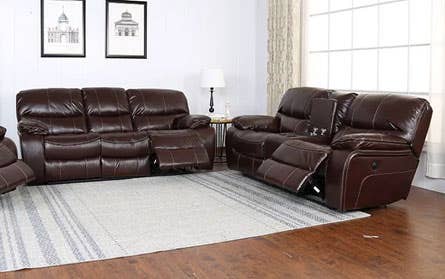 Many recliner couch designs are unique due to their extra features, even if they use similar movement methods. If you are selecting a chair for a particular person, these factors should be given special consideration.
Support and Comfort
Elderly adults and people with impairments may require a reclining sofa chair that provides additional movement support. Using electrical controls, lifting recliners safely raises the user from seated to standing.
Additional amenities like cup holders or arms storage could also be helpful if you spend most of your time in your chair. Some reclining couch models feature lumbar support near the lower back, which can be beneficial and ideal for naps in the afternoon.
Entertainment

Consider a contemporary recliner sofa tailored to your enjoyment if entertainment is your top concern. Gaming chairs provide you with the utmost comfort and proper posture for hours. This is a fantastic furniture set-up for various activities, like reading a magazine or one of the finest books for beginners, watching a movie, listening to music, and more.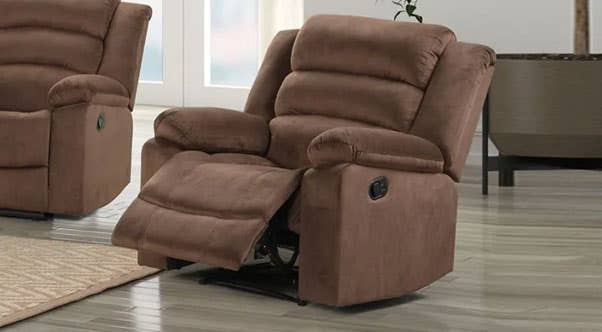 Recliners are low maintenance and long-lasting. Options for upholstery that are suitable for families include leather and leatherette. It allows you to live stress-free every day.
Keep all of these advantages in mind as you start your shopping quest. You will be delighted with your new addition to your house if you give your chair purchase more thought.
Browse a variety of RoyalOak recliners to bring the elegance you deserve a home.