How Do You Know If Living Room Furniture Is Durable?
---
Furniture is an important thing for a home and the family, therefore you have to be careful while investing in it. Furniture is also a long term investment, so you must take care of lots of factors while choosing a furniture item. Aesthetics, functionality, and durability are some of the many factors. In this blog, we shall focus on the durability aspect, and we shall primarily focus on living room furniture. With so much variety in living room furniture, there is a lot of chance that mistakes will occur in such shopping trips, but by reading this you will at least make the right choice regarding the durability of such furniture. Most of the aspects that are related to furniture durability will be covered in this blog.
One good example of durable furniture is the Royaloak Muar Malaysian Leatherette Sofa 3S. It is made by the Malaysian aesthetic, which means it has a strong and thick wooden structure that is covered by soft leather upholstery. Although the leatherette is artificial, it looks and feels like natural leather and lasts just as long. It is available under a 12-month warranty from RoyalOak. As furniture items today can have various manufacturing processes carried out on them, it can be difficult for people who are untrained in such matters. But being one of the most trusted online stores in India, we have got you covered in such matters. This blog discusses the non-obvious signs of durability in living room furniture like the newer wooden sofa design which might have caught your eye.
How to shop for durable living room furniture
Following are some steps you can take to make sure all the furniture that you are trying to purchase is durable.
Check the material of the furniture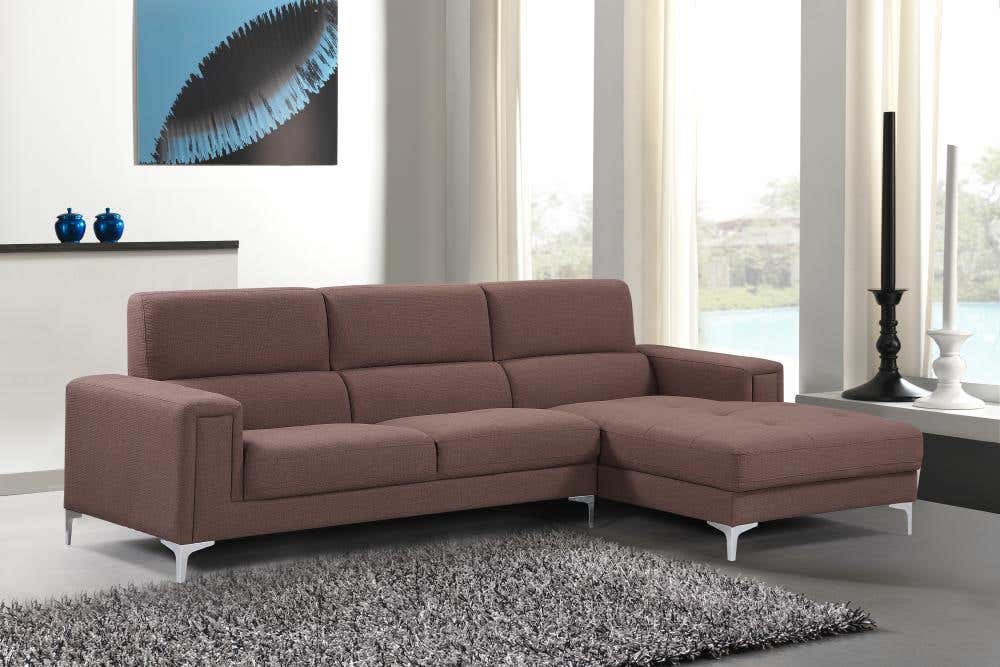 The first thing you should check for when you are checking for the durability of a furniture item like the actual material with which it is made. There are particularly two types of wood used in furniture manufacture: natural wood and engineered wood. Solid hardwood is the best in all naturally occurring materials. Modern living room furniture like the L shape sofa is made of engineered wood because it is designed to be stronger and more durable than natural wood. Keep in mind that thin veneers are better than thick ones, and if you choose to buy plywood, make sure that it contains at least 9 layers in it for a good measure of durability.
Check the structure of furniture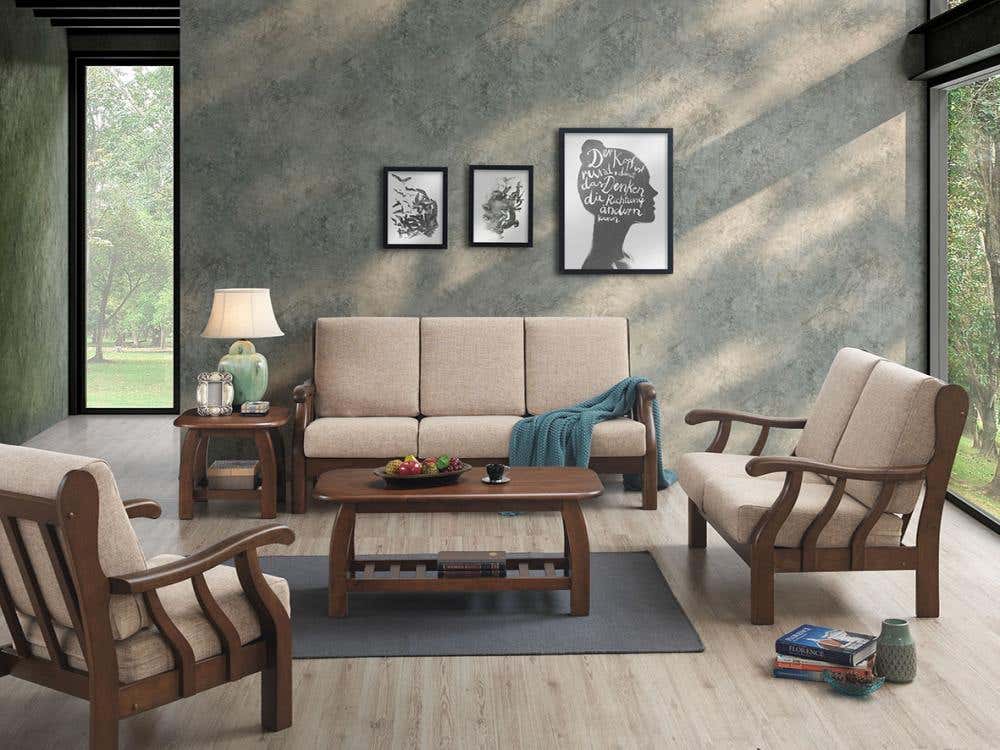 The furniture you are buying should have thick legs and a strong structure that can handle pressure from any side. Unless you are looking for furniture that is going to be kept in your house for purely aesthetic purposes, this should be a general rule. Another trick to choosing highly durable furniture is to check a product's weight. If your wooden sofa appears sturdy and is heavy, there is a good chance that it will last longer than similar furniture that is lighter.
Check if the furniture is multifunctional
Multifunctional furniture has strict design requirements and thus is one of the few furniture items you can generally trust when it comes to durability. However, if you still want to be sure, try looking at things like joints. They must be strong and must ideally have as little friction as possible. If your joints are made of materials like metal rather than wood, you can be quite sure that the furniture is durable. For things like the sofa cum bed design, check if the springs inside are strong and quick functioning. If such furniture uses memory foam cushioning, it is probably even better than regular cushions.
Check the finishing
The finishing is the next in line you have to check for durability. Living room furniture like the designer sofa set often comes covered either in leather or fabric cushioning. Leather is a tough material that is naturally durable. When it comes to fabrics, natural fabric performs better than synthetic ones like acrylic or nylon. Such fabric finish often found in finishing is also washable many times. Firm cushions are often more durable than cushions that are softer, but soft cushions are the comfiest. You will have to choose the right cushions taking that into consideration.

Try to buy the most modern furniture
If you still have doubts after following all the steps listed above, you can check the date of manufacturing for the type of furniture you are going to buy. Usually, the newer ones like the L shape sofa design have more durability built into them if they satisfy multiple of the above requirements we've told you. Aesthetic requirements can hold you back, but if you are okay with the modern minimalistic approach you might get good deals if you just follow this tip. If you are interested in more traditional looking furniture items, try searching for the ones that are made with manufacturing processes that are trustworthy.
Conclusion
Now that you know the different characteristics of durable furniture products, you will be better able to handle your shopping trips. If you're trying to go for a shopping trip involving any kind of furniture buying, you'll need a reliable store you can buy all your furniture from. Such stores get a lot of positive feedback on their products, and you can often get the best deals out of them while buying. RoyalOak is one such retailer that offers free delivery and installation on all orders placed through their website. It sells a wide range of furniture from a variety of countries. Furniture from the Americas, East Asia, the Middle East, and Europe is offered in our stores. We also offer warranties on many of our furniture items and provide you with the best value for the sofa set price you give us.