Exploring The American Furniture Country Collection & Designs
---
Different furniture country collections have their own significance. Furniture designs and styles have their unique style and features specific to the particular country collection. Different furniture styles are available in the market ranging from traditional to contemporary and some other modern furniture styles. The historical furniture styles have their own relevance dating back to the classical times. The classical furniture styles create a strong foundation and pave the way for other furniture designs. Beginning from the Jacobean furniture style it has reached different styles including American furniture designs, European, Victorian and modern furniture designs.

In this article, we have set forth, in brief, the several aspects of the American furniture country collection that have held its relevance for years. America has always been fond of things that are a little rustic, weathered and worn out. Simple arts and rustic stuff are the basis of many American furniture as they lay stress on democracy and opportunity. American furniture design can be defined as the complete opposite of European style.
American Furniture Collection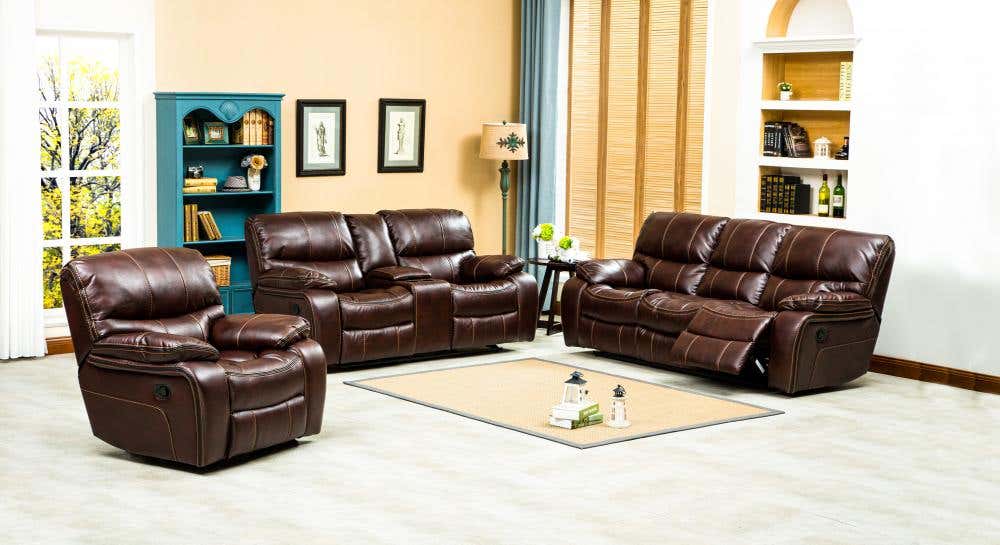 Back in the 19th century the indigenous people based in America usually celebrated the rustic appeal of the furniture. These furniture designs are generally created by local furniture makers. The unique approach of the design involves refined sleek lines and is based on utilitarian approaches. For instance, the furniture can be signified based on a chair of democracy or the table of a republic conference.
Characteristics And Designs of The American Furniture Collection
Have you ever considered the ways of identifying American country furniture? Then it's time to acknowledge the various factors which will confirm the look of American furniture design. The best part about American design is that they are useful, pragmatic and resilient. Beginning from amateur furniture makers to experienced designers the American furniture country collections mainly focuses on simpler ways and designs. Ornamentation in furniture can be found in legs and the other portions can be created with geometric shapes. The American country collection is painted, stained, and vanished. A weathered and unfinished look involved in the later revival styles.
Royaloak's Texas American Wooden 6 Seater Dining Table Set is made in solid wood design with cushioned high backrest. The cushioned seating helps in offering a comfortable retreat to the user. The wooden dining table comes in American design, this furniture uses high-quality solid wood for maintaining durability and longevity of the furniture.

The American country style is a design emblem that covers a wide range of indigenous aesthetics that also depicts fundamental characteristics. The two most prevalent furniture styles in America encompass farmhouse and Americana furniture designs. As per the farmhouse furniture, it portrays simple forms and clean lines. Whereas the Americana furniture collection involves designs depicting patriotism and painted with red, white and blue.
The American Design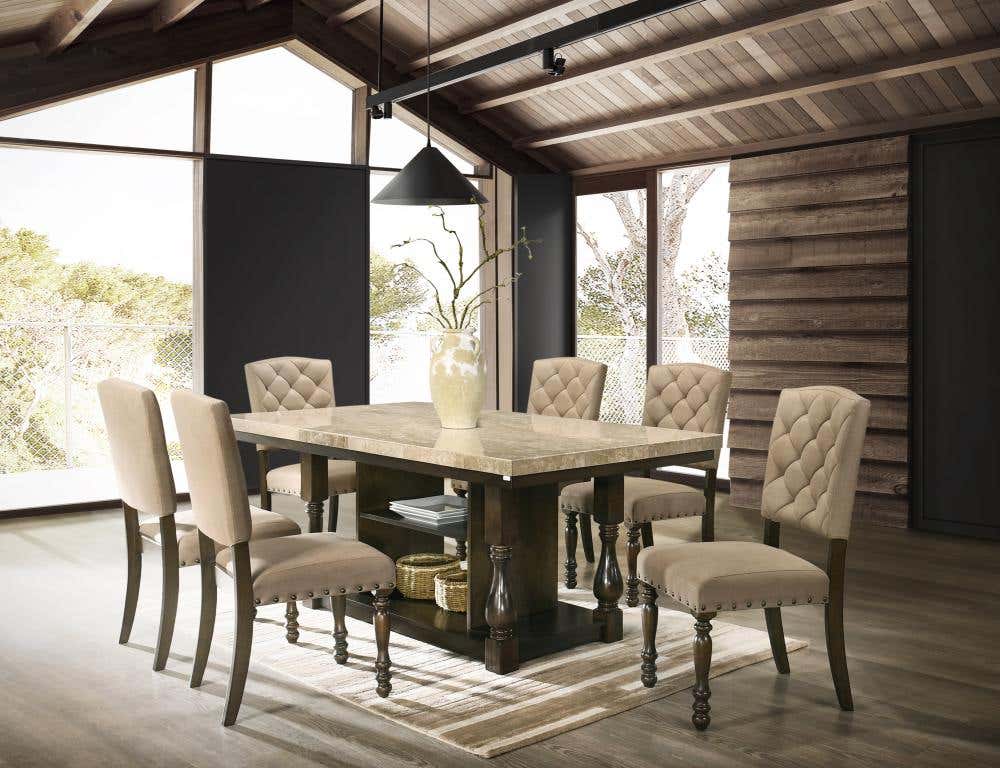 When it comes to American furniture design certain things are in common. It implies solid wood furniture of hardwood and softwood that comprises distinctive grains. It has stunning finishes with stone, live edge metal, and leather blended with richness.
Popular American Furniture
The different styles of American furniture include distinct furniture designs and these are evolving day by day. Coming down across time periods, furniture underwent different modifications and advancements in its way.
Classic Furniture Style
The term 'classic' symbolizes a timeless classic design. As a result of the strength and durability of classic furniture, this furniture design ages with grace. Starting from wooden sofa to wooden bed, and wooden dining table, it marks the remarkable American furniture design. The solid wood material is durable and long-lasting.
Contemporary American Design
Every design has its own style which is defined by respective features that are specific to the contemporary style of the American design. The main features of the contemporary furniture style include diverse styles and approaches. Additionally, the relevant feature involves vivacious accent colors, hard edges, natural materials, gentle curves, solid fabric upholstery and minimalist designs.
Transitional American Furniture Design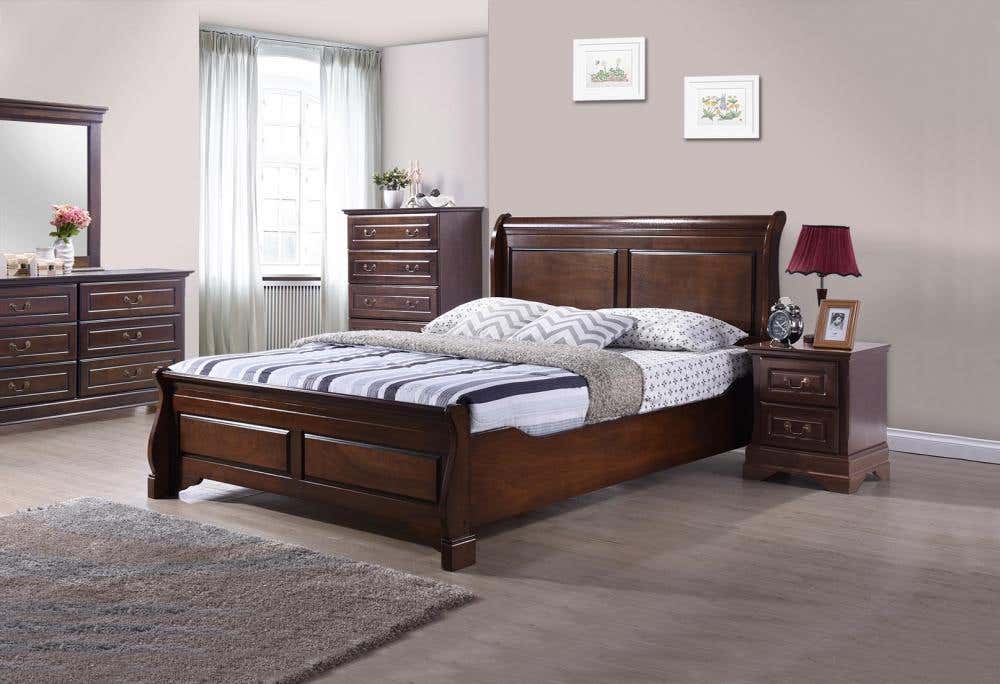 Transitional style comes with a combination of contemporary and traditional furniture styles. Mixing of styles, finishes, fabrics, materials and classic timeless design are the various furniture features of transitional American furniture design.
Modern American Furniture Style
When it comes to the modern American furniture collection, the modern American style focuses on sleek designs, compact trends and creating minimal furniture trends. The sofa set depicting modern American design has sleek ornamentation than the traditional farmhouse designs. This type of design generally focuses on material, design, color, texture and theme. It offers a minimalist, retro and mid-century style mix.

Modern American furniture country collections involve materials comprising MDF, engineered wood, high gloss finish, matte finish, and solid wood too. Additionally, it also includes metal furniture and furniture created with glass, stainless steel, marble, aluminum, and so forth.
Final Thought
If you are in search of some exquisite American furniture design, then you have come to the absolute destination. Royaloak is the leading furniture retailer, designer and manufacturer in India that delivers a wide variety of furniture ranging from recliners, sofa sets, TV units, coffee tables, sideboard cabinets, kitchen storage cabinets, dining table sets, dining chairs, home decor items, storage bed, wooden bed, dressing unit, wardrobe, outdoor furniture designs, balcony furniture, and home office ergonomics. Get an exclusive range of American furniture collections at Royaloak made by experienced furniture designers. Additionally, international country collections also include European, Italian, Malaysian, Vietnamese and Turkish furniture designs.