Excellent Design Ideas To Create The Right Home-Office
The pandemic has forced individuals all over the world to sit back in the cocoon of their homes and proceed with their work from home and study from the home mode of daily routine. Therefore, people needed to adapt to the new normal of setting a home office space from where they can complete their regular tasks. In order to comply with the home office culture, your home must be equipped with the top furniture pieces like office table, office chairs, laptop tables and so on for completing the tasks easily. It is time to lay emphasis on the different home office solutions for creating modern or traditional workspaces for home offices.

This blog will significantly focus on the relevant aspects of the perfect home office or work from home furniture ideas that will not only make the space functional but also aesthetically pleasing. Let's take a glance at the different home office furniture ideas and the ways through which one can decorate the home office space.
Setting Up Office With Ergonomic Desk & Chair
The ideal nature of the office is vague without the perfect desk and chair setup. Added an ergonomic feature and an optimistic environment, you can enjoy working in your home office space easily.

Setting Up Proper Lighting: While setting up the home office area, make sure to select a spot near the window so that the area receives ample natural light. Daylight will bring in enough warmth and vitality making your space vivacious. One can also use a table lamp or a well-lit desk to make the space more comfortable.
Avoiding Distraction using decor: When you place the right decor within your sight, it should not distract you from your tasks.
The Office Desk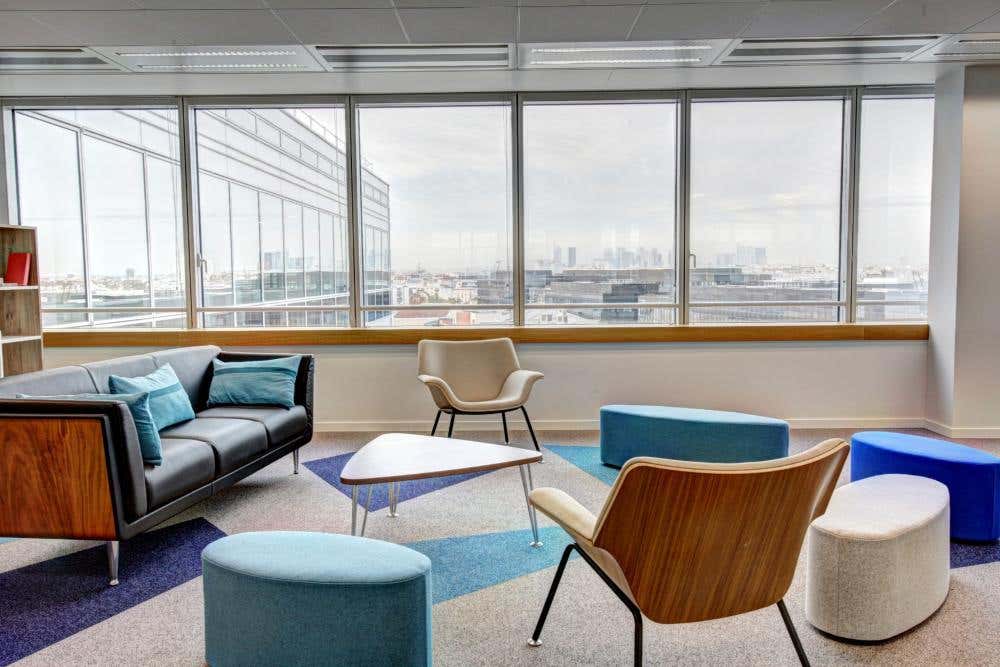 In case you have a small home space, then the sleek drop front desk will enable it to quickly convert from home office mode to home mode. This will help in making you freely move all the while working when you think you might need a break. As the office desk lets you flexibly move around just after the office clock has tucked pack-up time, you will readily get back to your home position without delay. The floating shelves will provide ample storage at the time of maintaining a minimal as well as clean look.
The Ultimate Storage Computer Table
When it comes to working from home space, one can get a combination of a display cabinet and computer table with storage options. This type of computer office table comes with ample storage for accommodating files, documents, office accessories, belongings and so forth. If you have the right kind of laptop table paired with a combination of open and closed storage, it will enable you to accommodate photo frames, coffee mugs, and other work essentials in the open sections. The real clutter of the wires and cables will remain out of sight in the drawers.

For instance, the Royaloak Ryan Computer Table is made with effective expertise by professional furniture designers with high-density fibreboard and having a melamine finish. The ample storage options that it provides can accommodate different stuff. The furniture piece is durable and long-lasting making it the preferred choice for most working professionals. The multiple purpose unit is created with modern design so as to match different modern home decor units.
Workstation
There are times when you want to use furniture for multiple purposes. The dining table can turn into an office table space in addition to the ergonomic chair having an adjustable height space that enables you to sync with it. If you have a comfortable chair with a backrest, lumbar support and armrests, it will make sure that the sitting becomes comfortable and supports sitting for longer hours.
Folding Table
If you have a small space in a compact apartment, then the folding table can fit every space, converting a small space of your home into your office with the help of a setting that can be easily rolled. The table can be unfolded to form a table set up and while not in usage, the table can be folded to form a free space. This enables them to provide more space on the floor. In this situation, the movable desk and chair will help in the easy movement of the table.
A Cosy Seating Update
As most individuals are spending their time at home, living rooms are becoming the foreground for all family members. It is the space where family members enjoy each other and watch their favourite show or soap. At times the coffee table becomes a dining table or sometimes it may turn into a study table for kids.
The nested tables, stools and ottomans are multifunctional seating spaces which enable extra seating space and help to keep the room aesthetic. A coffee table having smaller stools will assist in attending shorter online classes.
Work From Living Room
By getting mixed with simple upgrades, a living room can be easily turned into a pool of productivity. One can use lumbar support for ensuring that the sitting becomes comfortable and assists you while you remain working on your office project. This eliminates the slouching condition into the sofa at the time of office hours.
Final Considerations
Looking for the best furniture designs for your home? Royaloak is one of the leading furniture retailing companies that offers a complete range of furniture products in India. It delivers an international range of furniture collections like European, American, Italian, Malaysian, Vietnamese, and many other furniture designs to customers, assisting in elevating their lifestyle to another level. The team comprises distinctive furniture designs and provide free delivery and installation services to customers. The furniture collections include sofa sets, office table, computer tables, work from home furniture, ergonomic seating, sofa set, recliners, bed designs, sofa beds, modular kitchens and many more.