Best Smart Alternatives To A Sideboard In The Dining Room
In every household, a sideboard plays a significant role in shaping the functionality of a dining room. A sideboard is usually a functional furniture piece that adds to the room's look and appearance. Are you looking for a sideboard furniture piece that will lend your ample storage space? Then you have opted for the right furniture choice. In many ways, a piece of sideboard furniture acts as a complementary furniture piece that complements the dining table and chairs of the space. From adding meaning to the room to serving storage functionalities, a sideboard has many facets to imply. However, while exploring different looks and furniture items, your choices may get filled with several alternatives to the storage section if your main motto remains for storage purposes.

Are you thinking of a different look to feature in your dining room? This can be achieved by incorporating other types of storage ideas that act as an alternative to sideboard cabinets. In this blog, readers can gain insights into the different aspects of the alternative renditions of sideboard furniture pieces and how they imply meaning to the dining room space. Let's take a look at the smart alternatives to a sideboard cabinet.
Different Alternatives To Storage Sideboard Cabinets
The good storage option can serve to provide the room with an excellent storage option. The means of elevating the dining room space not only indicates making the place clean and tidy but also makes the room functional for storing kitchen accessories, crockery, serving dishes, glassware and many more. For instance, the ample storage space considers incorporating a functional cupboard into your dining room scheme. The dining room cupboard provides a closed dining room storage space where you can keep different items and keep them in an organized way leaving them decluttered.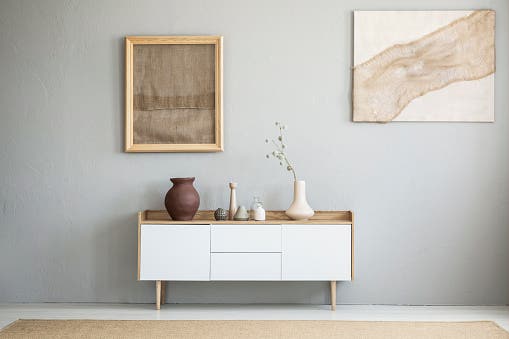 Glass Display Wooden Sideboard Unit
There are times when the best display pieces are unable to get the proper showcasing owing to the closed section. It gets better when you can display them and also keep them dust-free. Keeping kitchen items in a properly organized way will assist in displaying them as well as protect them from rust and dirt. The glass display wooden sideboard with glass display comprises transparent shelving that helps in showcasing the different kitchen accessories that will elevate the ultimate look of the space. This closed piece of transparent furniture has a lighter feeling than any heavy furniture piece. Even if you opt for a wooden sideboard with a glass door or an open wooden shelving furniture piece, both will lend the same functionality of storage as well as administer a homely touch to the space. One can utilize the visible shelves for decorating accessories and also hide the practical pieces in the cupboard.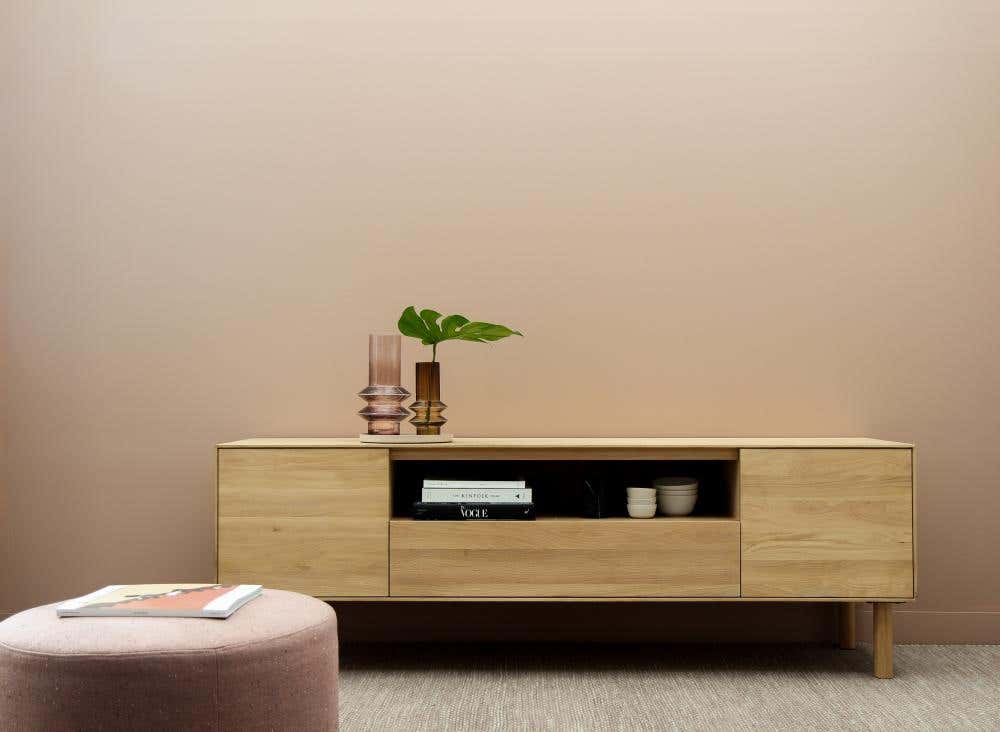 Explore The Floating Shelves
Do you have a small-spaced apartment with compact spaces? Then your dining room is considered as rather small and the space is also tight. It leads to a creative way of adding storage to use the walls. The floating shelves can be considered as a significant solution when it comes to storage, aesthetics and functionality in the dining room. As it is wall mounted and floating it gives enough floor space for keeping different other things that are essential inside the room. Besides the wall mounted shelves providing ample storage opportunities, it ensures that the furniture pieces are taking zero space and make the space decluttered therefore clearing up the space. This kind of furniture design is ideal for displaying different medals, prized possessions, essential objects, lamps, vases, and photo frames. In this way, floating corner shelves look absolutely brilliant.
Adding A Bookshelf Design
Have you ever considered adding a bookshelf to your home? The bookshelf design is a piece of complete storage furniture that can bring about eye-catching attention to the space. If you are a book lover and have a major collection of books, a bookcase will provide an outstanding organisational purpose. In recent times the industrial trend of interior designing is still going strong such as brick cladding walls, exposed furniture pieces, and many more. The bookshelf designs are generally created with solid wood like Sheesham wood, engineered wood and many more.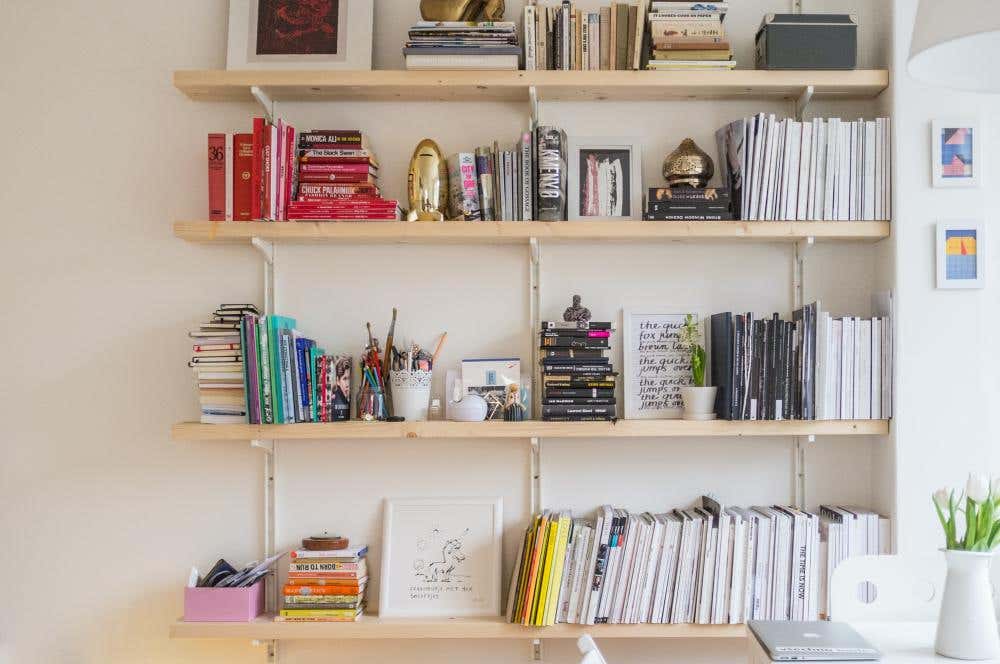 Space Saving Bar Cabinet
With the ongoing pandemic situation, most people are avoiding public bars, pubs and restaurants. This has led to the relevance of a wine rack in your home near the kitchen island. Not only is a bar cabinet important for your home but also it ensures that the little celebrations can matter most during parties or get together. The love of wine can be easily displayed with cabinets administering beneficial storage for creating an additional display section. It comprises storage drawers for accommodating different other belongings and accessories.
Multipurpose Storage
The multipurpose storage furniture is the one in which it packs two functionalities under one furniture piece. Among the multipurpose storage furniture pieces, sofa cum bed and coffee table have multiple usabilities. The sofa cum bed is one of the relevant furniture pieces that offer double-duty functionality of two furniture, of a sofa and a bed section. During night time the furniture can be transformed into a bed section. Whereas in general hours the furniture design can be easily transformed to a sofa seating arrangement.
Final Considerations
Are you looking for smart alternatives to a sideboard cabinet design? Royaloak is the premium furniture retailing brand in India offering a huge collection of furniture products including sofa, recliners, dining table set, dining chairs, ergonomic chairs, ottomans, wardrobe, dresser, bed designs, outdoor furniture, patio designs, kitchen cabinets, storage furniture, sofa bed, work from home furniture, and many more. With the national and international furniture designs, customers can easily avail themselves of the furniture pieces created with unique artistry and craftsmanship. The delivery and installation services are free, helping the customers to receive hassle-free delivery.