Advantages of Having a Great Living Room Area with Good Sofa Set Design
Furniture is an important part of a home because it completes important functions and also provides aesthetic value to it. However, there is more to it than that. People enjoy a lot of advantages if they have the right furniture items. This is most apparent in the living room, but the living room is also one of the areas where people get interior design wrong or less than optimal. Some people who are new to furniture shopping can also make bad shopping decisions when it comes to the living room. This is also generally true for other rooms in the house. Therefore in this blog, we will share an example of what a good living room furniture item is and what it is capable of. Sofa designs which are some of the primary furniture items in the living room will be discussed. Then we will largely look into the advantages of having such furniture. We hope such discussions will help you recognise the value of good furniture items and you will have a good standard to measure the furniture in the market against.
A good example of an excellent living room furniture item is the Royaloak Penang Malaysian Fabric Sofa. This 3 seater sofa comes in the Malaysian style of manufacture but uses modern materials in it. Thus it gives both the traditional feel and the durability which is available through modern materials. It has an attractive and strong leatherette wrap, and its cushions are made of a material that can be washed several times. It can easily take a central place in any living room it is placed in. This is what you should expect when you are buying furniture the next time you look for a good sofa set design. The advantages we will discuss will be for furniture with similar features. We will try to reference some more furniture items that they apply to.
Advantages of Having a Good Living Room Furniture and Room Design
Following are some of the advantages of having good living room furniture and interior sofa design in the living room. Some of them you might know of, others you might be unfamiliar with. Regardless, enjoy reading.
Increased comfort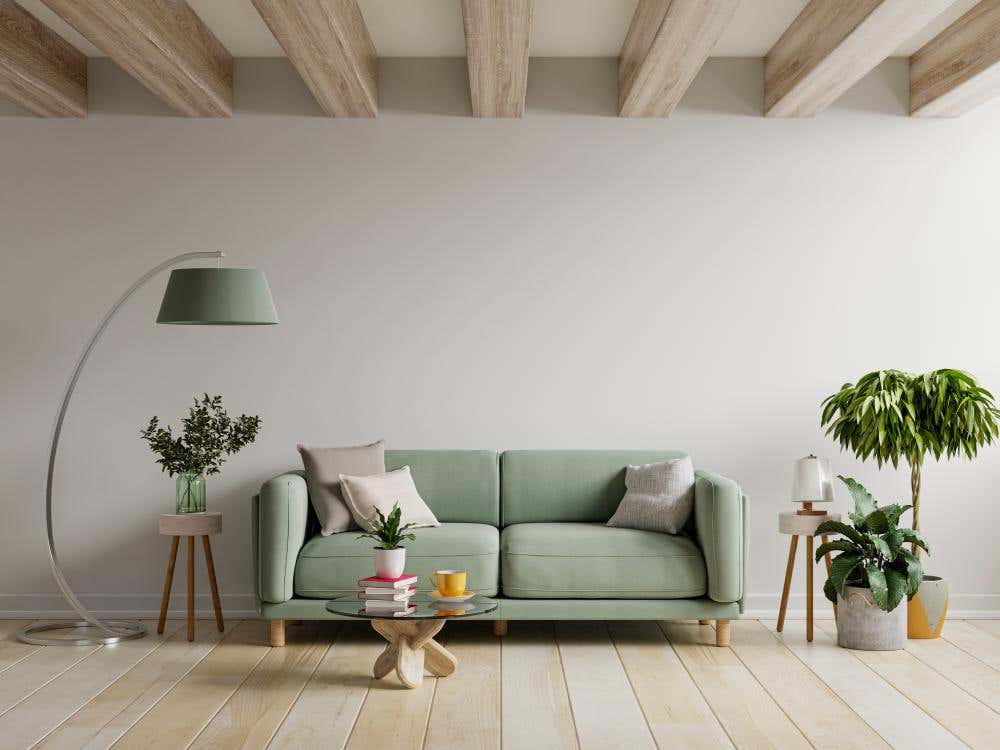 The first and the most important advantage you are going to have for your living room if you select good furniture items is comfort. This helps in two ways. If you have guests in your house as you will often do on festive occasions or sometimes by coincidence, they will be surprised by the comfort your furniture will provide them and will hold you in high regard. The second advantage is that you will be able to enjoy yourself after a long day at work. The cushioning in modern wooden sofa designs is sufficient to give you immediate relief, and it is a necessary requirement for a living room in a home.
Aesthetics
The increased preference given to the functionality in the sofa cum bed design must not fool you to only concentrate on functionality. Even that design incorporates lots of aspects for the aesthetic purpose. There are also special designer class furniture items and decor items that are especially suited for the living room. These must be used to amplify the beauty of the living room. Make sure you mix and match the furniture in a way that makes them attractive. Choose vivid colour schemes to make your living room look unique and eye-catchy.
Durability
The final advantage of the unique modern designs of the living room furniture items like the L shape sofa is that apart from such uniqueness, you also get the durability of the item. Even in the case of traditional furniture, if you buy from a good store they make sure that the quality assurance of such furniture is good. If you are looking at modern furniture, in contrast, they are built to last for years. Their modern materials make for a good environmental resistance and finish acts as a protective layer apart from functioning as an aesthetic addition. Each furniture item has different mechanisms to ensure they are durable over a long period of time.
Conclusion
Now that you know the many advantages that come with having a good living room furniture design and furniture products, you may want to buy the newest designs if your room has space or if you think your room needs an upgrade. However before you do that, try to select a good furniture store to buy from. These have good reviews, a large number of furniture and an equally large customer base. RoyalOak is one such leading Indian furniture retailer that sells a wide range of products. We also sell decor goods, which we have divided into four categories: living room, dining room, bedroom, and outdoors. In addition, we have furniture from a variety of civilizations. Apart from furniture from the Indian subcontinent, we regularly sell furniture from the United States, Europe, the Middle East, and East Asia in our store. We also offer free delivery on any furniture items purchased from us, ensuring that you get the best value for your money when purchasing a sofa set from our store.