7 Reasons Why You Must Invest in a Recliner Sofa
---
A sofa is one of the most important pieces of furniture in any home. It's the spot to relax, unwind, and spend time with family and friends. But not all sofas are created equal. Recliner sofas offer a unique combination of comfort, style, and function that you won't find in any other type of sofa. Here are seven reasons why you should invest in a recliner sofa for your home.
1. Recliner sofas are insanely comfortable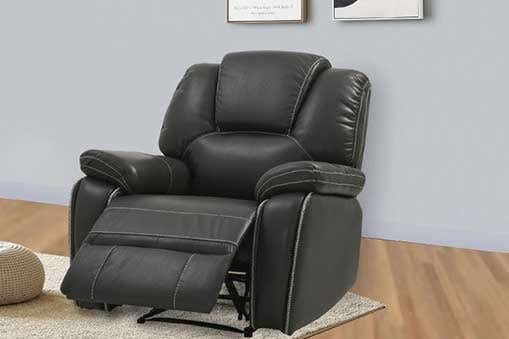 Recliner sofas are in a class all their own when it comes to comfort. Like, seriously. You will never want to get out of your recliner sofa once you've tried it. The cushions are so soft and the fabric is so cozy that you'll feel like you're being hugged by a cloud.
There's just something about reclining back on a sofa that makes you feel like you're in complete bliss. Maybe it's the way you can really stretch out and force all your muscles to relax. Or maybe it's the fact that you can put your feet up and really let yourself sink into the sofa. Whatever the reason, there's no denying that recliner sofas are insanely comfortable.
Recliner sofas are designed for comfort. They have padded seats and back cushions that provide support and comfort for your body. The reclining feature allows you to adjust the sofa to your desired position, so you can always find the perfect spot to relax.
2. Recliner sofas are super versatile
Recliner sofas are not only comfortable, but they are also very versatile. You can use them as a regular sofa, or you can recline them back to relax. You can also use them as a bed, or even as an office chair. Basically, whatever you need, a recliner sofa can do it.
So, if you're looking for a versatile piece of furniture that can do it all, then you need a recliner sofa. Remember Joey and Chandler from the famous American sitcom Friends? You can take inspiration from them and see the multiple ways you can use your recliners. Whether you need the perfect spot for napping or watching a movie- the recliner is the way to go! Moreover, they come in a variety of styles to match any décor.
3. Recliner sofas are perfect for movie marathons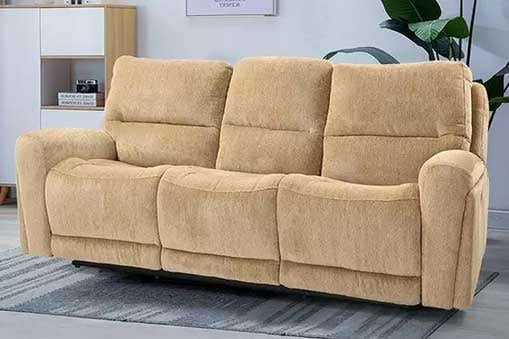 There's nothing better than binge-watching your favorite shows on a recliner sofa. You can curl up in a ball or stretch out and really make yourself comfortable.
Recliner sofas are the perfect choice for movie marathons for a few reasons. First, they're extremely comfortable, so you can settle in for a long movie without getting sore. Second, they're big enough to accommodate multiple people, so you can invite friends or family to join you. And third, they have built-in recliners, so you can kick back and relax in style.
4. Recliner sofas are great for power naps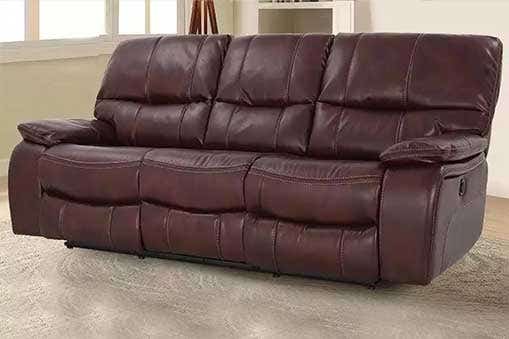 Take a midday nap on your recliner sofa and you'll feel like you've slept for hours. The key to a good nap is being comfortable, and recliner sofas are the perfect place to doze
They are comfortable and have a built-in mechanism that allows you to easily recline the backrest and footrest. This makes it easy to get comfortable and fall asleep. And when you're done, you can simply push a button to return the sofa to its original upright position.
5. Recliner sofas are excellent for senior members of the family
Recliner sofas are an excellent piece of furniture for senior members of the family. They are comfortable, stylish, and support a variety of positions. As we get older, it becomes increasingly important to have furniture that is comfortable and supportive. That's why recliner sofas are an excellent choice for senior members of the family. Recliner sofas provide the perfect balance of comfort and style, and they can be easily adjusted to provide the most support.
There are many different types of recliner sofas on the market, so it is important to do your research before you buy one. Be sure to measure the space you have available, as well as the weight and height of the person who will be using the recliner. Choosing the right recliner sofa will make a world of difference for the comfort and enjoyment of your family.
6. Recliner sofas are stylish for every home decor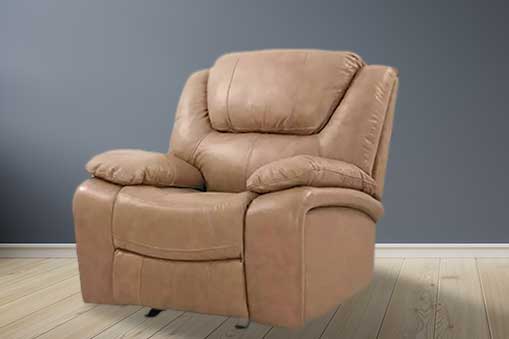 First thing's first: when it comes to picking out the perfect sofa for your home, you can't go wrong with a recliner. Available in a wide range of styles and fabrics, recliner sofas are comfortable, stylish, and make a great addition to any home decor.
Whether you're looking for a classic leather recliner or a more modern velvet option, there's a recliner sofa out there that's perfect for you. Their unique design is made for comfort and looks great in every type of home decor. Whether you are a chic minimalist or a classy traditionalist, the recliner sofa will fit in your decor perfectly.
7. Recliner sofas are long-lasting and tested for quality
When you buy a recliner sofa from a trusted brand, you can be sure that you're getting a long-lasting piece of furniture. Go for recliner sofas that are made from high-quality materials and that have been tested for durability. So whether you're looking for a leather recliner sofa or a fabric one, you can rest assured knowing that it will last for years to come.
Explore Royaloak if you looking for recliner sofas that are built to last. Not only are they super comfortable, but elegant and stylish as well. Explore a wide range of recliner sofas to choose from, so you're sure to find one that suits your needs. And if you're not sure which one to choose, consult Royaloak's team of experts who are always on hand to help.
So what are you waiting for? Check out the best recliner sofas today and make a royal investment!